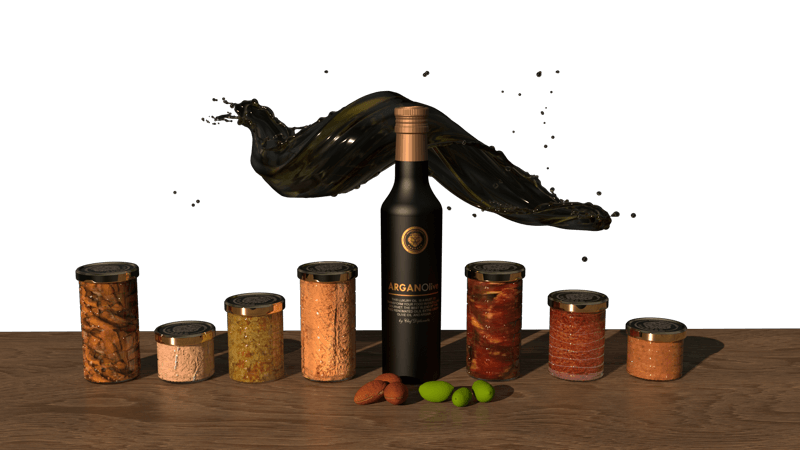 Some factors that determine the quality of an oil are the cultivation area and the variety of fruits grown, the climate, the technology used in harvesting the fruits, their level of ripeness, storage times and conditions, extraction techniques , the conservation of the oil, the hygiene and the treatments that plants and soils receive.
To be considered 'Extra Virgin', our olive oil must have a percentage of free fatty acids (commonly called acidity) between 0 and 0.8%. This is an important factor when choosing a high-quality oil. Color does not always demonstrate the quality of the oil. Good oil can range from green to golden yellow. Since color is not a sure sign of quality, experts test olive oil in dark, non-transparent glasses. The color of the product depends on the main substances of the olive fruit from which the oil was obtained. The taste and the level of free fatty acids are linked to: the variety of trees, the soil where the olive tree is located, the cultivation and harvesting methods, the pressing techniques, the conservation of the oil. Every detail is important to obtain a high quality oil.
Argan oil comes from the nuts of the Argan tree (Argania Spinosa). This tree is unknown to many as it only grows in the southwestern part of Morocco in an area covering 700,000-800,000 hectares. The Argan tree produces nuts from which a very nutritious oil is extracted. The rest is used to feed livestock and walnut shells for heating. Oil extraction is very laborious. For a single person, in fact, 24 hours of work are needed to extract approximately 1 L of oil from 50 kg of fruit, a low yield compared to long and tiring work, which is why the market price is very high and exceeds by far that of olive oil, it has a higher concentration of essential fatty acids such as omega 6 and 9, vitamin E and antioxidants, while olive oil is richer in omega 3.
The substances contained in Argan oil are not present in olive oil and vice versa, together they form the best nourishing oil ever and we are the first and only producers of this exclusive composition.
ARGANOLIVE® brings the balance of a healthy diet to your table.
Ideal for salads, pasta, meat or simply eaten with fresh bread and honey.
We strongly advise you to consume it raw so as not to alter its quality.